During the CNN TECH 2022 International Conference of Experimental and Numerical Investigations and New Technologies, held July 5-8, 2022 at Zlatobor, Serbia, Jovana Zvicer has presented the ExcellMater project and applications of biomimetic bioreactors in design, characterization and functionality evaluation of novel biomaterials.
On the third day of the Conference the Regional Innovation Forum was held with participation of representatives of the Development Agency of Serbia, the Chamber of Commerce Serbia, and the Science and Technology Park Čačak, along with domestic and international guests. The Forum was opened by the Minister of Education, Science and Technological Development, Branko Ružić.
The participants had the opportunity to exchange the scientific ideas and experiences as well as to discuss the importance of innovation and cooperation in order to develop new products ready for the market.
Branko Ružić, Minister of Education, Science and Technological Development opening the Regional Innovation Forum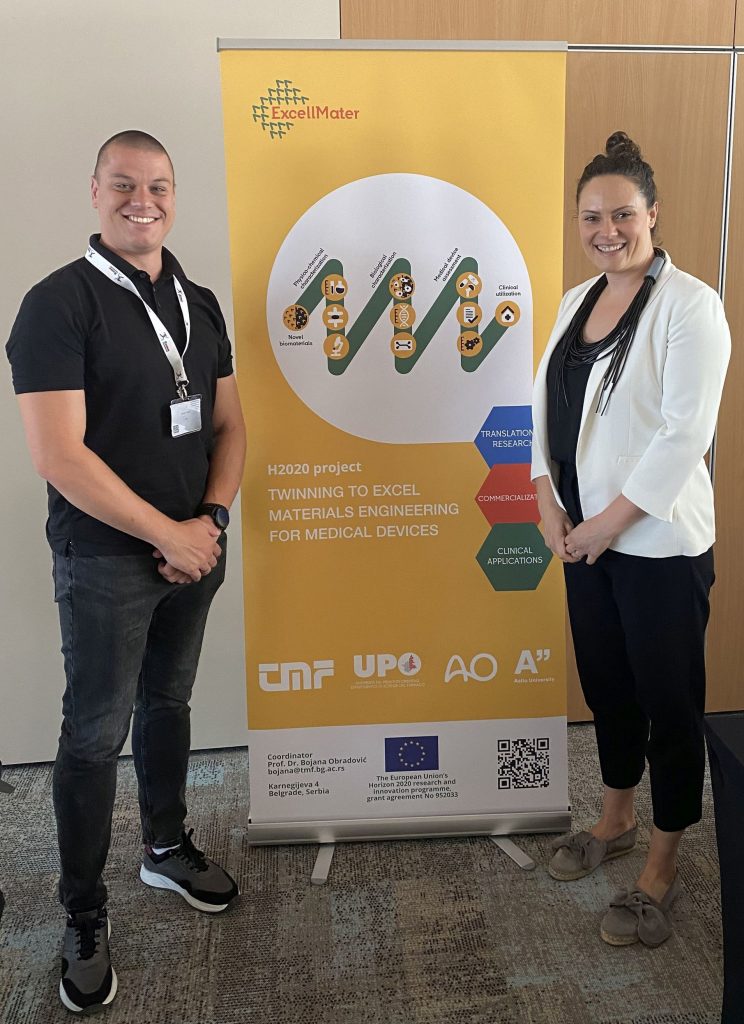 Researchers from the Faculty of Technology and Metallurgy, Dr. Jovana Zvicer and Zoran Simić, PhD candidate, presenting the ExcellMater roll-up.
Dr. Jovana Zvicer presenting applications of biomimetic bioreactors in design, characterization, and evaluation of functionality of novel biomaterials